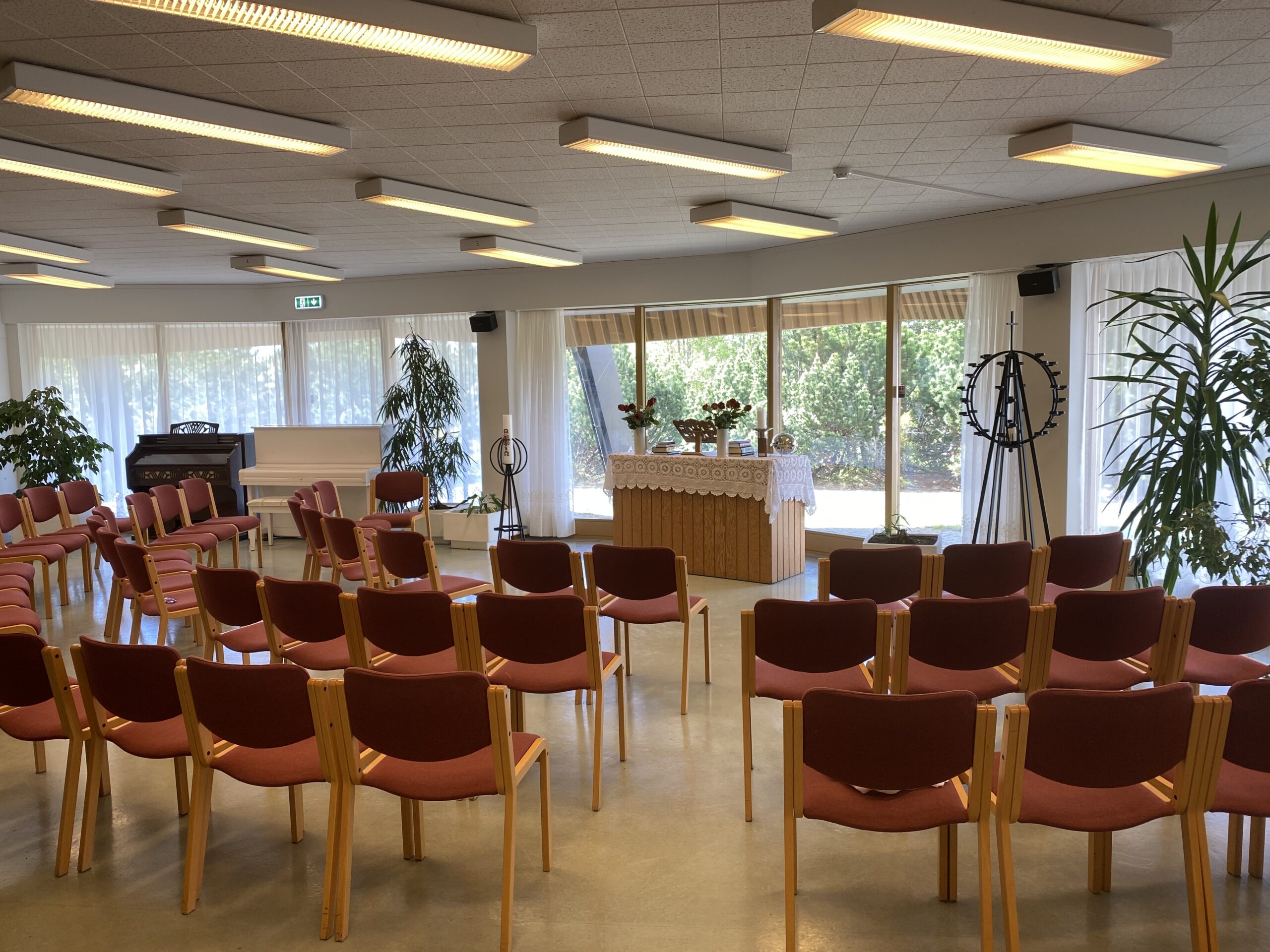 The congregational activities will be back from 4th of August (27 July 2020)
Hello, dear brothers and sisters.
Our congregational activities are now in recess for the summer vacation for the church staffs all through July. They will be acctivated again after next weekend (31st of July – 3rd of August). There will be no service on 2nd of August.
Next weekend is called "Verslunarmannahelgi(shop clerks' weekend)" and it is national holidays. Hope you will enjoy a nice and safe weekend.
We will be at the "Green church" at downstairs fow a while  (01 July 2020)
Hello, dear brothers, sisters and friends.
Now the repairment of the roof of the Breiðholts-church is going on. Because of that, we cannot use the church for a while.
But no need to worry about it. We move to the downstairs and there is now new space for us. It is covered with much trees and plants, and we may call it as "Green church"!
It is very bright and cozy space and we will like to have our worship and prayer there.
*Attenton: Through July, the Worship & Prayer service will be in recess.

Seekers Café & prayer meeting at the Háteigs-church:
*Date undecided yet, but scheduled on Tuesdays 15:00 (prayer time from 16:30)
Catechism (baptism class): With agreement with pastor (Recess in July)
Counseling and consulting: With agreement with pastor (Recess in July)
On behalf of the International Congregation of NCI
Toshiki Toma pastor: 779-7123
Ása Laufey  Sæmundsdóttir pastor: 869-9659
Steina Þorbegsdóttir deacon: 898-3096