The International Congregation in Breiðholts Church – ICB
Meetings in this week (25th of September – 1st of October)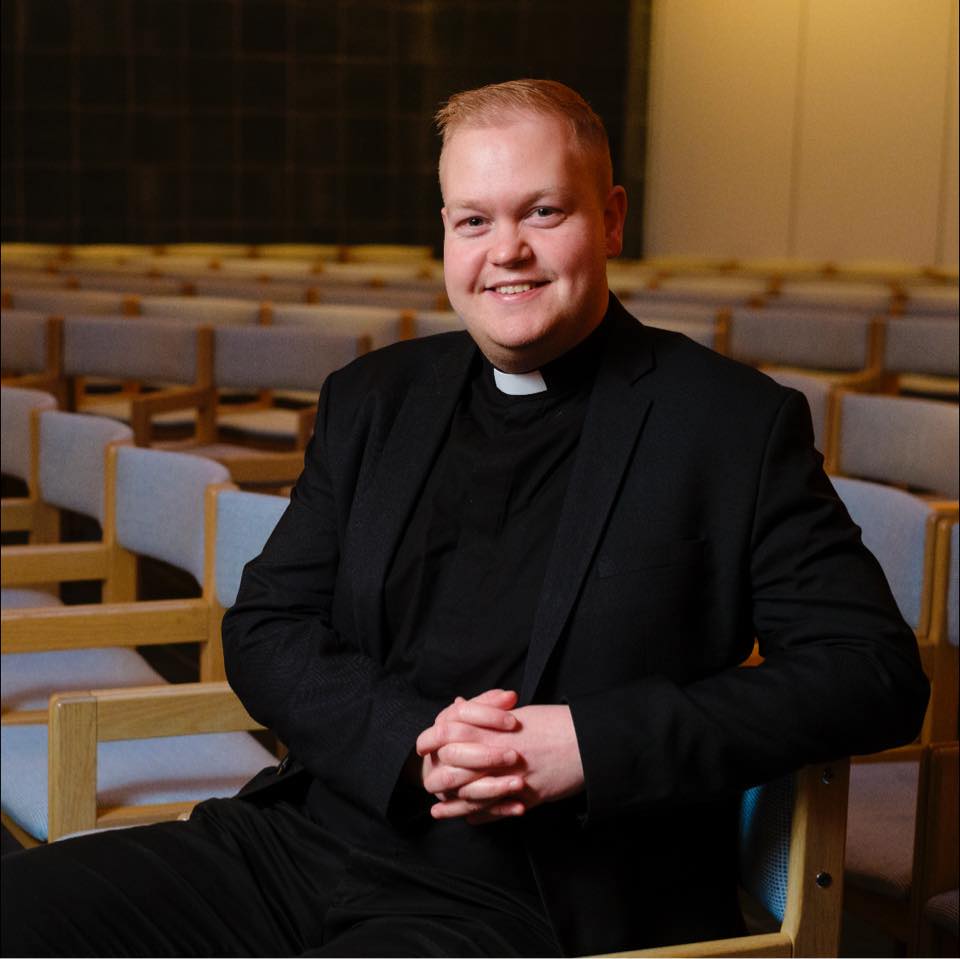 October 1st Sunday 14:00
Sunday Worship & Prayer Service.
A cozy and homely gathering at the Breiðholts-church in Mjódd.
We use English as the main language.
Those who have never been in the church service are welcome,
and small children are welcome, too!
Sunday school is held at the same time on the ground floor.
Rev. Ása Laufey is now on the maternity leave. And we have a strong helper while Ása is away.
Rev. Pétur Ragnhildarson (29) will be with us and help us in the Sunday service, coulseling or religious guidance. (pic)
Pétur serves as pastor in the two Icelandic congregations of the Breiholts-perish together with Rev. Jón Ómar Gunnarsson.
He belongs to the youngest generation of the pastors, and he likes to watch all sorts of movies and also has a deep interest in the human history.
We all welcome him!
Pastors,
Toshiki Toma
Pétur Ragnhildarson
(Ása Laufey Sæmundsdóttir – on leave)